According to the UN, the number of plastics in the oceans will exceed that of fish in a few decades. This is a sobering forecast, and it delivers an urgent and clear warning to the planet's inhabitants to cut back on their plastic usage.
One approach to achieve this if you're working at retail stores is to reduce the amount of plastic used in shipping materials and product packaging.
Something to think about?
Reduce the amount of bubble wrap you use, so you can live a more eco-friendly lifestyle. And that's precisely what you'll learn from this post!
---
So, What Exactly are Bubble Wraps?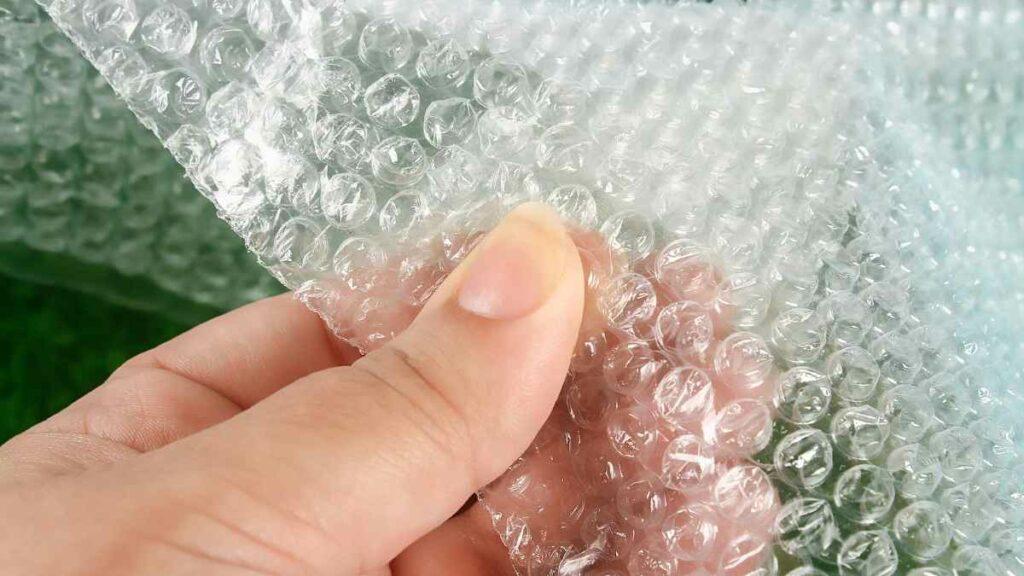 Since their creation, sometime in the '50s, bubble wraps have been among the most widely used packing materials. They are produced from translucent plastic materials with tiny air bubbles.
A bubble wrap is lightweight, sturdy, and even entertaining. They are ideal for wrapping delicate objects to protect them during shipment. Also, you can use them to fill voids. Hence, several manufacturers have been using bubble wrap extensively in their wrapping process for a while now.
---
Best Bubble wrap alternatives
---
1. Biodegradable mailers
Mailers are little cushioned envelopes that you may use to send small goods to receivers. Typically, they are formed from bubble-wrapped paper or plastic bags. Nevertheless, certain firms are researching biodegradable, recyclable, or both solutions as to whether they are good bubble wrap alternatives.
Biodegradable, plant-based envelopes that look like plastic bags are now available. Even in residential compost, it degrades in one hundred and eighty days. Furthermore, because biodegradable envelopes are more rigid than typical plastic mailers, they are more reusable.
Concrete Collective, a fashion boutique, is a perfect example of a company that uses this plastic substitute. Concrete Creative employs one hundred percent biodegradable envelopes rather than single-use wrappers and even attaches a personalized label to its products for branding purposes.
A reusable, padded mailer is an excellent alternative to bubble wrap, no doubt about that.
The Padded Mailers' shell comprises recyclable plastic rather than virgin or non-new plastic. The circular economy principles provide already-used plastic a fresh start as a mailing bag.
The bag's inner parts are made up of post-industrial trash and twenty-percent reused plastic. Recycled low-density polyethylene (LDPE) was employed, routinely utilized to produce plastic bags.
---
2. Corrugated Wrapping
Three paper sheets make corrugated components: a fluted layer placed between two liners. These sheets could be strengthened to make cardboard or made thinner to create a more bendable sheet of paper. Hence, a corrugated wrapping material is an excellent alternative to bubble wrap.
Corrugated cardboards were first developed in the mid-nineteenth century to keep towering top hats upright. It is composed entirely of reusable and recyclable materials.
Also, it is somewhat sustainable since it is created from fast-growing pine and birch trees and could be repurposed into something more corrugated.
Corrugated packaging is incredibly robust and lightweight, so it has become so popular. It is available from a wide range of retailers and is generally inexpensive compared to bubble wrap.
---
3. Biodegradable packing peanuts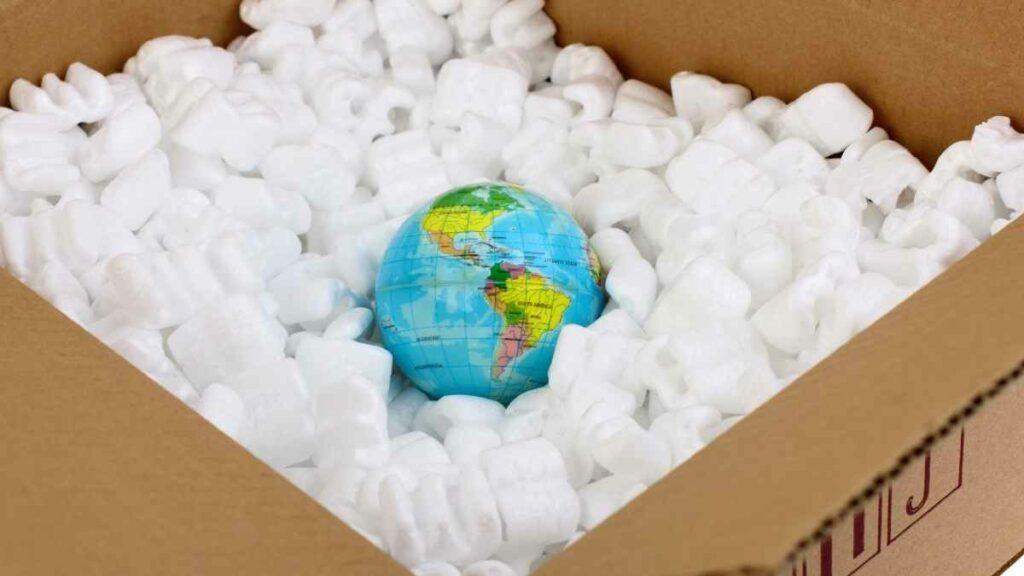 Since authorities began prohibiting polystyrene in the nineties, businesses have been converting to cornstarch packing peanuts from styrofoam packing peanuts.
Cornstarch biodegradable packing peanuts are identical in function and appearance to the former; however, they are fully decomposable.
Biodegradable packing peanuts made of cornstarch will dissolve inside water, plus they are even edible!
Cornstarch packing peanuts were first used by Lush, a personal care and soap company, sometime in 2017. The company had previously used popcorn, but they found out that cornstarch packing peanuts is lighter and way more efficient than popcorn.
Cornstarch-based packing peanuts are thicker than their styrofoam counterparts, which means they'll raise shipping expenses.
---
4. Mushroom packaging
This type of packaging, which mimics styrofoam and bubble wrap, is a relatively new replacement for both bubble styrofoam and wrap. Mushroom wrapping is both tougher and more flameproof than its styrofoam forerunner. What's more, it's entirely biodegradable and renewable. It can even be decomposed in individual compost heaps.
Agricultural waste and fungus sprouts are used to make the packaging. Producers expand by wrapping around a template to help them achieve the desired form. Within seven days, the packaging has finished growing.
Mushroom packaging is ideal for transporting strangely shaped things since the material may be developed to form a product perfectly.
IKEA, for example, has lately switched to mushroom wrapping. It's a little but crucial step toward trash reduction and environmental balance.
Mushroom wrapping is still very much in its infancy, but it has the potential to become a very low-cost and long-lasting packaging option.
---
5. Seaweed packaging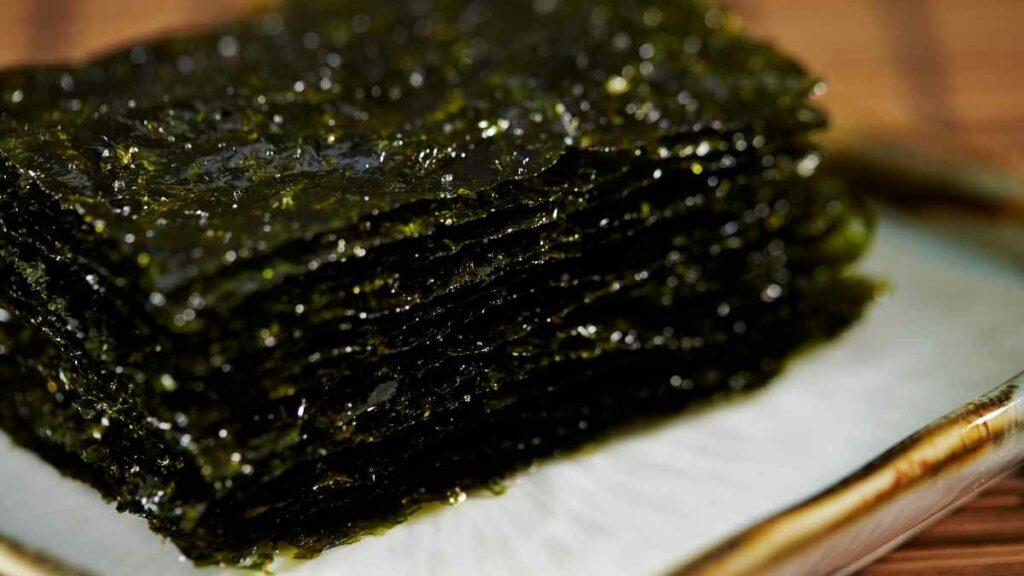 Another innovative idea that hit the headlines in 2019 is seaweed wrapping. It is a thin film made of brown seaweed that you can eat.
It is an exceptionally environmentally friendly packing choice since it composts quicker than fruits and captures a lot of carbon dioxide during the manufacturing process.
Also, seaweed packaging is soluble in water, rendering it a revolutionary packaging alternative for single-serve instant coffee. Hence, certain companies are experimenting with new ideas.
Glenlivet, for example, utilized seaweed wrapping to manufacture whisky capsules in 2019. These capsules may well be placed into the mouth without a glass since the container isn't bitter or discomforting. The pills are great for trash reduction at major events such as music concerts.
Since seaweed packaging is still relatively new, it is presently costly to make and market; thus, it could take some time before it is a mainstream replacement for bubble wraps.
---
6. GreenWrap
GreenWrap is a bubble wrap substitute that recyclable, compostable, and 100% biodegradable.
It is composed of 2 pieces of hexagonal-shaped kraft sandwiched between two tissue paper layers. GreenWrap could provide all the same functions and protections as bubble wrap because of its form. GreenWrap is especially good for carefully wrapping delicate products because it' i both attractive and self-supporting.
Savannah Bee, a honey-selling enterprise, began utilizing GreenWrap sometime in 2014. The firm immediately discovered that the GreenWrap wasn't just beneficial to the planet and improved packaging efficiency. It even lowered the amount of space needed to store packing supplies.
---
7. Air pillows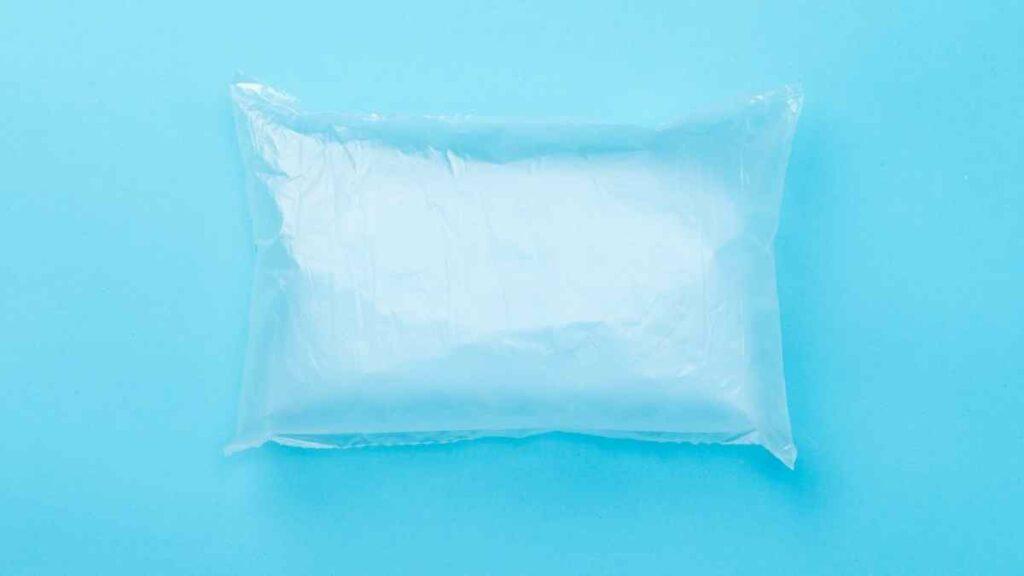 Air pillows are transparent HDPE film containers loaded with air and look like pillows, as the name suggests. The cushions are available in many sizes and shapes and contribute a little bulk and wastage to the package, making them a perfect space filler. Because Amazon makes heavy use of air pillows, you may already know what they are.
Because they restrict the object from shifting, air cushions are significantly more secure for your goods than their bubble wrap cousins. Because you wouldn't need to fill air pillows until you're ready to use them, they occupy significantly less storage space.
Here's an excellent example to look at:
However, air cushions are not always the most environmentally efficient packing option. Most products are only biodegradable if they are brought to something like a recycling facility instead of being placed in an apartment's recycling bin.
---
Other Bubble wrap alternatives
The great majority of items will never precisely fit their containers, necessitating the use of padding to keep the object from moving about, especially when transporting breakables. As a result, there are various sustainable void fillers and packaging materials to explore that we didn't include in the article.
For example, paper pulp processing plants manufacture paper stuffing traditionally used as a substitute for bubble wraps to secure parcels, fill space, or give a decorative touch. Some of these plants are even churning out recycled paper pulp to help keep the environment more secure.
For example, ornament paper shred, crinkle paper, newspaper, and even kraft paper are among the options.
Also, there are straw, plain popcorn, coconut husks, and even maize cobs, which are all-natural void fillers.
---
Conclusion
Bubble wraps made of plastics are not eco-friendly.
Contemporary customers are more price-conscious than ever before and are more inclined to shop at a store that uses environmentally friendly packaging.
These 7 bubble wrap eco-friendly alternatives will help make the planet a safer a more desirable place to be.