Cleanliness is an essential attribute in most homes, but how environmentally conscious are you when striving for this ideal. The answer is 'not so much' for most people, and that's a problem. On average, most cleaning products we utilize (from dish soap to laundry detergent) are guilty of causing some damage to the planet. So even when they are considered safe, their plastic packaging represents another problem?
All of this begs the question; How do we achieve green cleaning?
For starters, you can ditch the harsh chemicals and products in single-use plastic packaging. There are many more measures to help this switch along.
Keep reading to get some homemade green cleaning products recipes' and learn about eco-friendly products and brands you can recruit to keep your home sustainably clean.
Ready for your eco-friendly house cleaning guide? Here we go!
---
Eco-Friendly House Cleaning Guide – What to Look Out For
Before we get down to the nitty-gritty of green cleaning, here are some red flags/tips to help you identify products not welcome in an eco-friendly home:
The product's packaging
Toxic chemicals in your laundry detergent, dish soap, bathroom cleaner, and other cleaning products
Synthetic fragrances
In contrast, there are specific attributes to watch out for in brands that should be gracing your homes. Beyond the effectiveness of cleaning products alone, the following are indicators that a brand's products are environmentally friendly:
Use of recycled plastic (where any plastic is used)
A cruelty-free certification
Use of plant-based ingredients
If the company is a certified B corporation
If a brand is EPA safer choice certified
Use of biodegradable ingredients and biodegradable formulas
How carbon neutral they are
Some of these might look difficult to ascertain, but they aren't. A little web surfing should confirm what badges and certifications a company has. At the same time, conscious research of ingredients would help identify harmful products.
---
How to make eco-friendly cleaning products at home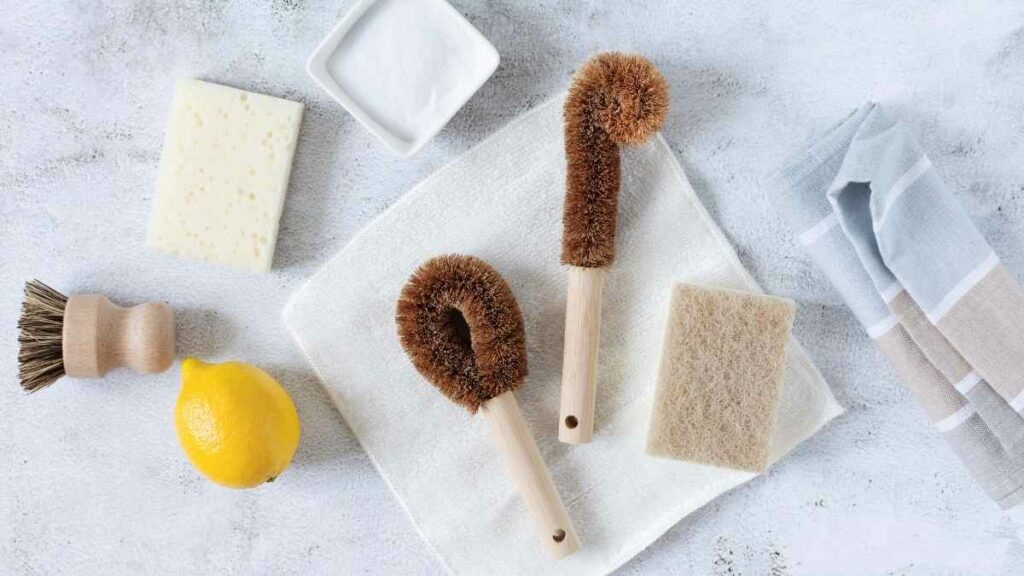 As we implied, an excellent way to begin refining your habits is to stop using any cleaning products containing harmful chemicals. If you are a handy individual, you can supplement such a resolution by considering DIY cleaning products. That said, homemade cleaning products to make in your spare time could include the following natural ingredients:
Baking soda
Vinegar
Lemon
Essential oils
Hydrogen peroxide
Eggshells, etc.
The appeal of DIY cleaning products lies in their use as antibacterial multi-purpose cleaners. Most natural cleaning products made with the above ingredients are versatile enough to function as a surface cleaner, glass cleaner, stain remover, cleaning spray, etc., as you may see fit.
---
Brand Eco-Friendly Cleaning Products to Consider
The development of the world and the need for non-toxic cleaning solutions has inspired the birth of many green cleaning brands. These brands are generally expected to employ a biodegradable formula or natural products, cut down on plastic use (plastic-free or plastic neutral), and reduce carbon emissions. The latter is a work in progress for manufacturers of eco-friendly cleaning supplies.
Still, the other two are non-debatable if a brand is to be taken seriously as an ec0-friendly operation. That said, here are some of the best eco-friendly cleaning brands to consider:
---
Homethings
Homethings makes simple to use cleaning products in the form of effervescent tablets. These tablets come in three formulas; All-purpose, bathroom, and glass + mirror.
The tablets are cleaning powders and are diluted to make cleaning sprays. You can employ refillable glass bottles at home or order glass cleaning spray bottles (along with a cleaning starter kit) from the company,
---
Mangle & Wringer
The brand is popular for making fragrance-free food-grade cleaning agents. They are especially popular for their laundry detergent or powder, free from phosphates and synthetic chemicals.
As a result, they are also soft, appropriate for hand washing, and suitable for sensitive skin.
---
Eco-Egg
Where Mangle & Wringer tries to provide an eco-friendly alternative to laundry detergent, Eco-Egg ultimately does away with the need.
These eggs use refillable mineral pellets as stain removers and, as such, create zero waste while leaving clothes devoid of dirt and machines free of soap scum.
---
Seventh Generation
This company possesses a range of eco-friendly cleaning products. All of the products employ plant-based ingredients and, as such, are vegan and cruelty-free.
In addition, they also contain essential oils. Their packaging is also sustainable, incorporating recycled materials.
---
Bio D
Bio D offers many cleaning products, from washing powders to toilet cleaners. All of these products are hypoallergenic.
In addition, though they employ plastic in their packaging, the company gives customers the option to purchase in bulk to reduce packaging materials and carbon emissions simultaneously.
---
Clean Living
With a range of products that include a glass cleaner, all-purpose biological cleaner, kitchen cleaner, etc., it's no surprise that the clean living brand is very popular.
However, along with providing all the eco-friendly cleaning products you need, Clean Living is also an all-natural, vegan, PH neutral, and aspiring carbon neutral brand.
Furthermore, they round up their environment-first outlook by offering their cleaning product in refillable bottles and providing refill options via recycled sachets.
---
Glove Collaborative
This is a certified b corp, plastic neutral brand that offers carbon neutral shipping. They certainly fit the bill of eco-friendliness. They achieve that while providing a range of cleaning products covering everything from personal care to household care to pet care.
Furthermore, you can start your patronage of the brand with their starter kit, which includes access to cleaning concentrates, spray bottles, etc. Alternatively, they have a couple of subscription services that come in handy.
---
Common Good
Whether you want a hand soap or all-purpose cleaner, Common Good has got you covered with its refillable service. Their products are packaged in recyclable materials and sent to refilling stations when they need to be replenished.
These are only a few of the eco-friendly brands around. In truth, there are a lot more offering environmentally friendly products and are certified by the Environmental Protection Agency (EPA) and USDA. We don't have time (or space) to profile them, but honorable mentions to supplement this list are:
Blueland
Pur Home
Frosch
Clean Cult
Dropps, etc.
---
Other Tips for Cleaning More Sustainably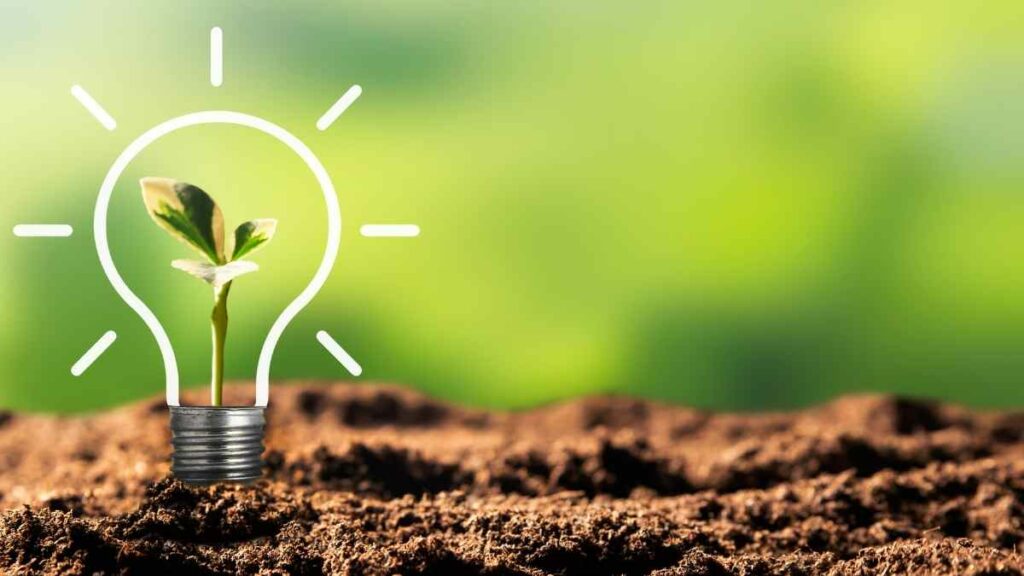 Consider using a multi-purpose cleaner
Reduce electrical appliances such as vacuum cleaners, dryers, washing machines, dishwashers, etc.
Employ a DIY cleaning product where possible
Replace paper towels with reusable napkins as part of a zero-waste lifestyle
---
Conclusion
Changing your lifestyle is not going to be easy, but for our progeny and the planet, it's one we have to make. So while you can proceed to adopt eco-friendly cleaning products easily, this is merely the first step toward a more sustainable existence.
So, take it slow and gradually build on your progress. For the applaudable step of 'greening' up your cleaning, landfills thank you; the aquatic habitats thank you; the soil thank you; septic tanks thank you, and the planet thanks you. This is goodbye, and we wish you green cleaning.