When we talk about nutrition and feeding, we constantly worry about what food goes into our bellies and what nutrients get into the body. As such, we design meal plans to maximize nutrient intake, but only a few eco-friendly people think further about the food containers used to store the meal.
Even fewer worry about containers used in transporting our meals, especially lunch (when necessary).
Lunch, owing to its timing, requires packaging, but a lunch box should be as safe as the food it stores. Unfortunately, this isn't the case if plastic is the lunchbox's primary material because such materials can leach chemicals into their contents.
In many cases, multiple plastics play the role of packaging for lunches because of the many different snacks or fruits that may make up the meal.
When you combine the need for multi-component nutrition with safe lunch boxes for packing snacks and meals, we get bento boxes or bento-style lunch boxes.
These are the most popular option for eco-friendly lunch boxes but aren't the only option.
This article will share tips to help select an appropriate lunch box and the best lunch boxes we think you should also consider.
---
Tips for Selecting Eco-Friendly Lunch Boxes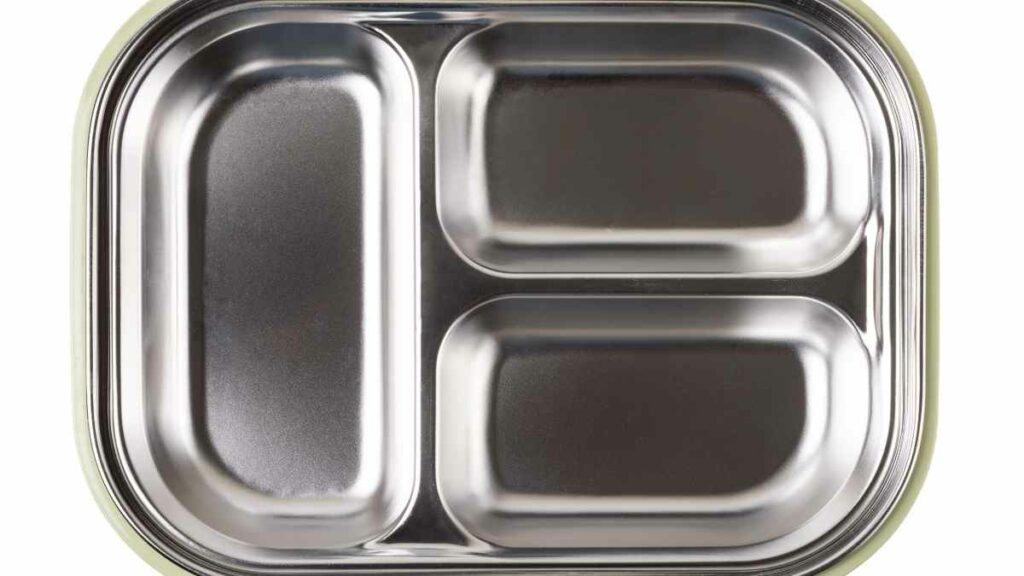 For starters, the owner of the lunch box is a factor. No one wants to use tools they don't like, and a lunch box is a tool. So if you are gifting yourself, a friend (these make an awesome sustainable gift), or a partner, we trust your knowledge of their preferences.
However, if the lunch box is to be the property of younger children, there's no harm in granting them a say in the choice.
With that in mind, you can apply the following tips.
Go for something sturdy and with the potential to serve for years. Eco-Friendly materials are suitable, but you can reduce the waste you generate by ensuring you rarely need a replacement.
Use a Paper lunch bag where possible. For example, a lunch bag might not retain warmth or coolness for hot and cold foods. Still, it is ideal for certain foods, is reusable, and decomposes relatively easily.
Consider whether you prefer a microwave-safe and dishwasher-safe lunch box before purchasing.
Select a large option with a removable divider for more flexibility.
---
Our Picks of Lunch Boxes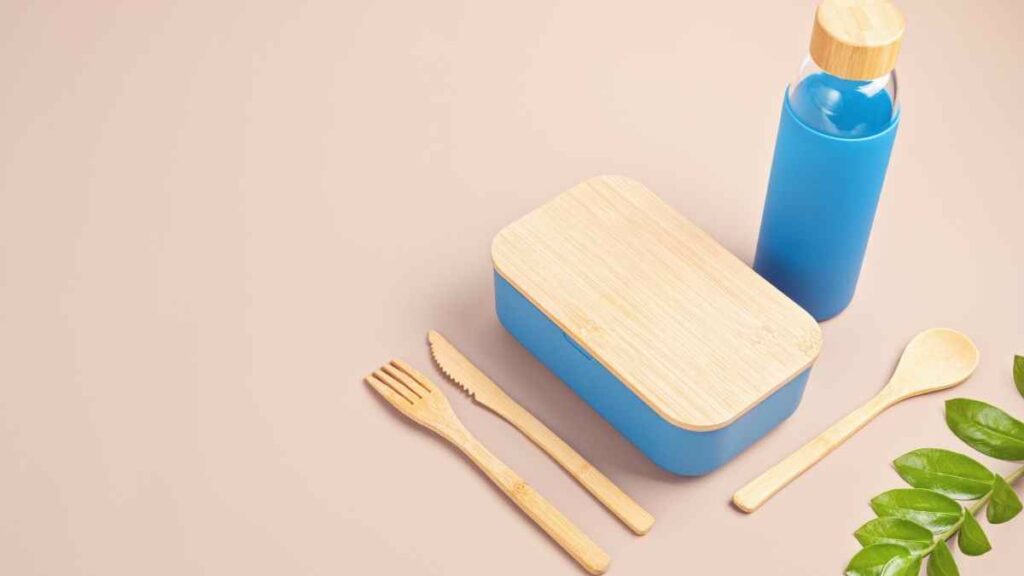 There is no shortage of lunch box designs to consider, but we have whittled down our original list to these few options.
Let's dig in (pun intended)!
---
Takenaka Bento Bite Dual
First on our list is the Takenaka Bento Bite Dual. It looks like a plain rectangular box on the outside. Still, this lunch box has the room and compartments to make itself worthwhile for someone with various meals to pack.
The box has two tiers. The first tier has a removable divider, but it doesn't provide a perfect seal, meaning that you should put no liquid food in any of the compartments.
The limitation doesn't exist with the lower tier, though. This other compartment is deeper and without compartments. It can accommodate other larger meals, snacks, or liquid treats.
The Takenaka Bento Bite Dual is not the only Takenaka lunch box, but it is one of the roomiest.
Though it doesn't look it, it also has a solid construction with well-fitting parts. In addition, this bento box is microwave-safe, dishwasher-safe, and represents a significant improvement over a paper lunch bag.
Finally, this box comes in many different colors and, if packed right, would fit nicely with children or adults.
---
PlanetBox Rover Lunch Boxes
A stainless steel lunch box is the dream.
Stainless steel is sturdy enough to guarantee long lunch box service, and truly food-grade stainless steel is safe. The PlanetBox Rover Bento Box is a dishwasher-safe box that is easy to clean by hand or dishwasher.
In addition to its durability, the PlanetBox comes with magnetic utensils, can fit a small water bottle within it, and possesses a pocket for an ice pack to keep things food and snacks cool.
The drop-proof nature of this stainless steel lunch box and its functionality with utensils, water bottles, and ice packs make it a favorite with kids.
---
The LOKASS Insulated Lunch Bag
We are moving on from the concept of a paper bag as a lunch bag. This is more sophisticated and way more spacious.
The LOKASS Lunch Bag is a proper bag when you look at it, but it's insulated with an aluminum lining to provide a certain level of temperature control within. It also comes with extra side pockets for bottles and utensils.
Now, you obviously can't pack food and snacks directly into the bag, but if you have a couple of bento boxes or food containers from home, they would need a bigger bag they could fit into. The LOKASS Lunch Bag is such a bag.
This roominess and the aluminum lining make the insulated lunch bag one of the best lunch boxes around, even though it is technically not a lunch box.
---
EcoLunchBox Three-In-One Classic Stainless Steel Lunch Box
We have looked at two-tier bento boxes, but this particular line has three separate compartments made from stainless steel.
In fact, the entire box is made from food-grade stainless steel. It is also completely free from silicone and plastic, recyclable, and dishwasher safe. In summary, the box is practically indestructible, easy to clean, and easy on the environment.
Before we forget, the box manufacturers are also certified B-Corp. They track their carbon footprint, offset it and keep up with other certification standards.
So this Lunch box fits the profile of what a perfect lunch box could look like. The only problem is the tiers are not particularly wide.
That said, the box would still be handy for adults and kids alike.
---
Boxes
Why stress oneself looking for an oven-safe bento-style lunch box when you could opt for a self-cooking box.
This is not the kind of lunch box you get for little kids, but if you are an adult with little time on your hands and ready access to a 110-volt outlet, you should consider it. The box has two compartments, with the top rack separated from the bottom by vents.
The lunch box works in much the same way as a steamer. Water goes into its base, the heating element does its thing, and the vents allow steam circulation into the top compartments.
At the end of the day, you get hot food on demand from your lunch box.
---
Other Alternatives to Bento Boxes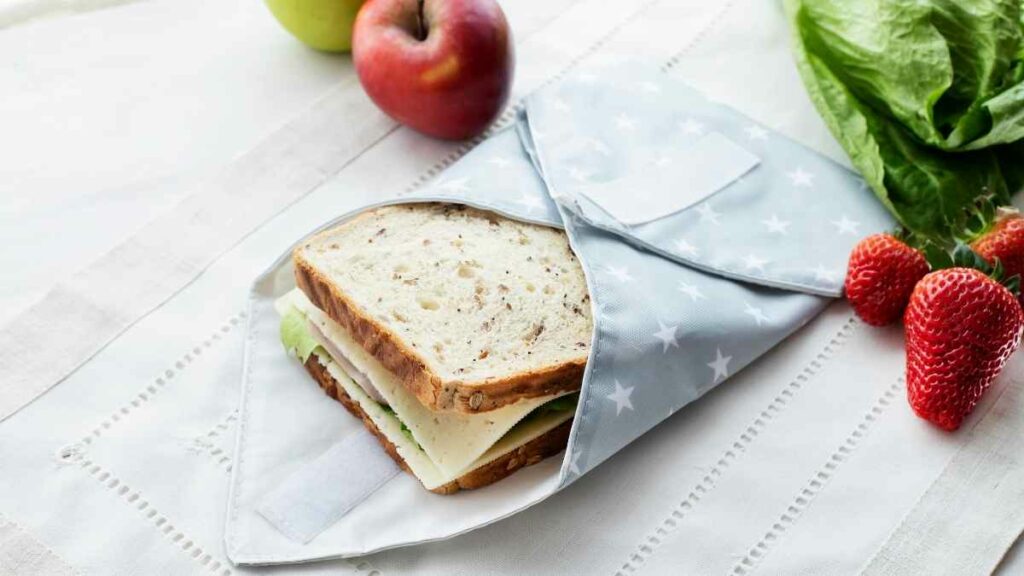 Not all of the best lunch boxes are bento boxes. You can get old-school-looking lunch bags and other designs of lunch boxes made from sustainable materials with almost similar functionalities.
Some of the alternatives are:
Eco-Bags Organic Cotton Reusable Lunch Bag
CZYY Brown Bag Waxed Canvas Lunch Bag
Klean Kanteen Double Wall Vacuum Insulated Stainless Steel Food Canister Canister
---
Conclusion
Our list includes a lunch box for every scenario. We listed boxes for packing a school lunch, dishwasher-safe boxes, stainless steel bento boxes, microwave-safe boxes, adult lunch boxes, lunch boxes with multiple compartments, etc.
There's lots of overlap between these lunch boxes, but that only means whichever choice you make would be great.
There's also the option to do your research and buy a completely different lunch box. Even if that happens, we are happy to have assisted and prodded you towards a more eco-friendly lifestyle.
Good luck!