For the sake of our planet, we all need to be more eco-friendly!
This stance should be (and is being) taught from a young age. Education is one of our key weapons in our battle to fix the planet and its ecosystems.
That means being eco-friendly needs to begin at school.
With that in mind, how can schools be more eco-friendly?
Let's take a look.
---
How Can Schools be More Eco-Friendly? By Using One of These 15 Methods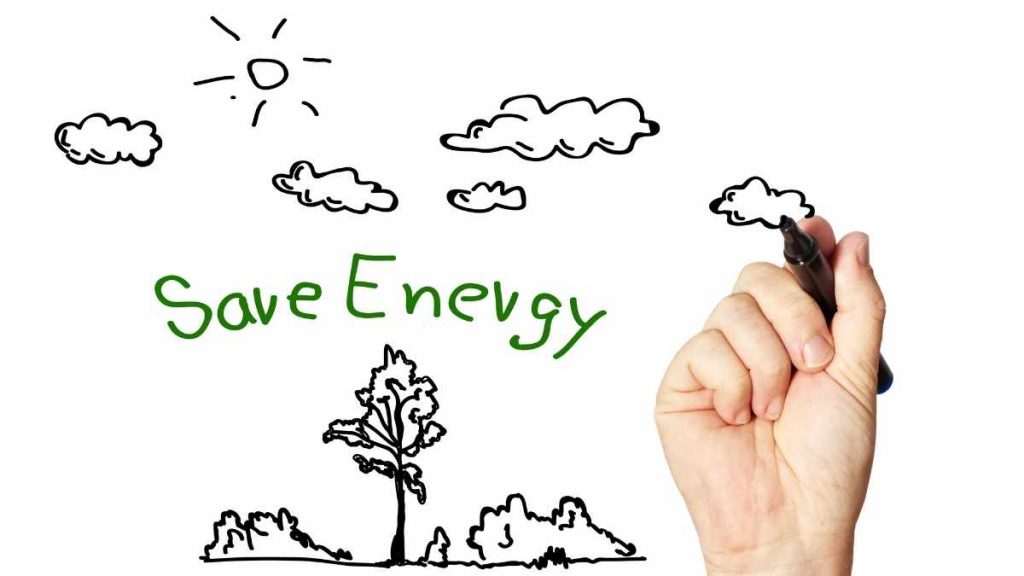 If you want to find out how to make a school more eco-friendly, here are important things you can implement starting from today.
---
Reduce Plastic in Cafeteria
Plastic is a major waste product that pollutes the environment. Therefore, to encourage an eco-friendly school, there is a need for both students and teachers to minimize the use of plastic in the cafeteria.
Instead of plastics, you can switch to regular dishes or plastic plates and utensils, which can be reused or recycled.
Whilst we are on the subject of the cafeteria, ensure any food waste is used for composting, etc.
---
Create Sustainability Club
Another way to encourage eco-friendly behavior is by setting up green or sustainability clubs to drive an environmentally friendly initiative.
Similar to sports and drama clubs on campus, you can devote a sustainability club within the school.
The club would help offer students the opportunity to participate in various green projects and work together to benefit society.
The club can include other activities such as cleaning up days, go-green days, and so on. These and other events can help organize students to help reduce wastes in their environment while cleaning up garbage around.
As time progresses, you can take the campaign to the neighboring areas to spread the word.
---
Plant Gardens in the Campus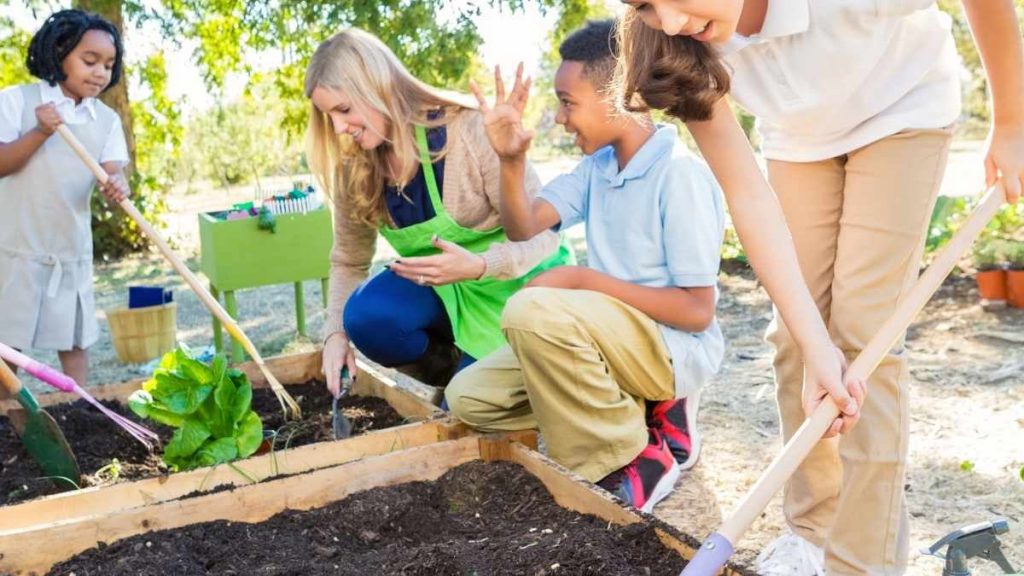 To be an eco-friendly school, teachers should teach students several ways to go green.
A good step is to start a garden and proffer the best approach to maintaining whatever is planted. You can begin with planting little trees if you don't have adequate space for a garden.
I've seen a growing number of green schools use the school roof to grown plants and greenery.
---
Use Eco-Friendly Lights
Besides switching lights off in your classroom, you can use newly designed energy-efficient, eco-friendly lights that utilize less energy.
Nowadays, you can find these lights on the market at affordable prices as they offer less energy waste than standard lights.
Therefore, ensure your school converse energy by changing from traditional lights to eco-friendly lights.
If you are a student, maybe you can drive this initiative with the school?
---
Use alternative transportation systems.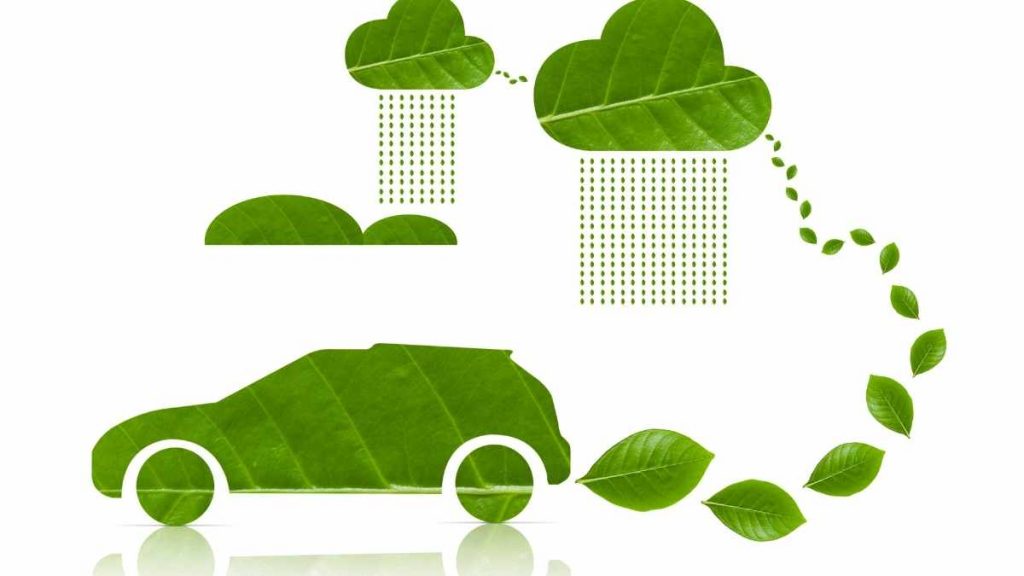 When it comes to using an alternative transportation system, you have several options to consider.
Here are a few alternatives you can consider while going eco-friendly.
---
Promote the Use of Public Transportation
Take advantage of the public transport system if you cannot walk as it would reduce the needless usage of petrol, which affects the environment.
Besides this, you can promote these transportation means among those around you.
Create Carpool Groups
If walking or taking the bus isn't feasible, you can arrange a carpool group to minimize fuel usage.
Driving to school in-group will reduce the number of cars on the road as the emission of harmful chemicals will also be drastically reduced.
Turn Car Engines Off
You can also promote an eco-friendly environment by putting your engine off when not in use.
A good initiative would be to introduce a 'no running engines' rule outside the school. This will help the environment and will also improve the air quality around your school.
Use better fuel options.
To achieve an eco-friendly environment, you need to use better fuel.
Be smart about your fuel choice; it doesn't matter the particular fuel type you use.
However, biodiesel is known for being more fuel-efficient. You can also help save fuel by maintaining a steady speed when driving.
---
Change cleaning supplies
You can't run short of organic products. You can use non-toxic cleaning products to replace your traditional cleaning supplies that tend to pollute the environment.
You can ask students and the school to consider switching to more eco-friendly products.
---
Start a water bottle campaign.
Another good approach to minimize plastic waste is beginning a water bottle campaign.
Daily, students throw their unused water bottles instead of recycling them.
You can start a water bottle campaign that encourages students to bring their plastic bottles and minimize throwing away these disposable bottles.
---
Place Reminders
At times, students can forget about the importance of an eco-friendly environment.
You can place friendly reminders in different areas that students can see clearly as they approach the school gate. It is easier than sending customized messages or getting people to listen in person.
It is nearly impossible for students to miss a sign placed in front of the class or gate entrance.
---
Go Virtual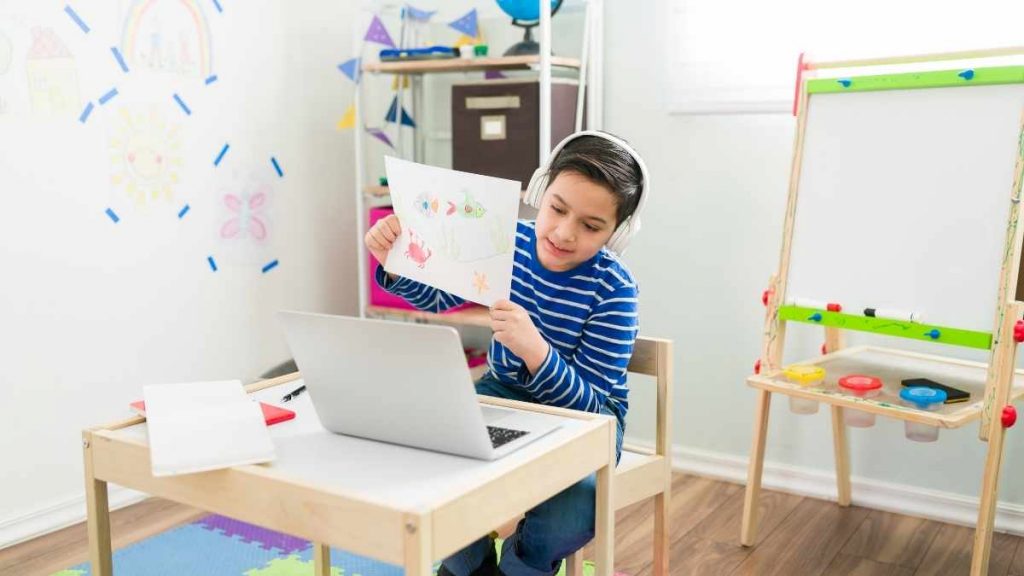 Another important way to encourage a school to be eco-friendly is to advocate for virtual classes. Nowadays, most notes in schools are sent through soft copy. If that is possible, you can also start sharing materials and notes virtually.
Even if you want to conduct a test, you can do it online as this would save a lot of paper while enhancing the students' computer skills.
Some students lack access to computers and the internet, and some are not familiar with their operation. Advocating for a virtual system will help these students overcome this challenge as they help build an eco-friendly environment.
Technology can contribute to creating the eco-friendly environment we always wanted. Today, we have several educational marketplaces where students can enroll to learn better. You don't have to visit the place physically.
With a stable internet connection, you can complete a full degree program, attend courses, and save many resources.
---
Allocating Triple Bin Facilities
You can encourage green and eco-friendly environment by teaching kids to segregate waste into three different bins.
You have to create three bins tagging them as hazardous, biodegradable, and recyclable bins for students to dispose of their trash. You can further make it a culture by advising them to set up something similar at home.
Waste segregation is one task that is difficult to educate people on. However, starting with kids from school would make it easier to try it out at home.
Through their action, the parents can learn from them and start segregating waste at home as well. Furthermore, it would help in eradicating the major issue in waste management that most countries face.
---
Classroom Decorations
Instead of using foam sheets and thermocol to destroy the environment, you can recycle some of the materials and use them to decorate classroom walls.
Children are enthusiastic when it has to do with decorating their classroom.
Provide recycled ribbons, paper, and charts to decorate the walls.
You can also use the decoration process to showcase important images of how to make the environment eco-friendly.
By allowing this, the children become self-conscious and are willing to participate eagerly in environmental activities at school and during their free time.
---
Conclusion
To encourage eco-friendly and green policies in schools, everyone must be involved.
It would be best to educate the students and the teachers on essential ways to keep an eco-friendly environment.
You can start with initiating recycling, setting up special green clubs, reducing fuel consumption, etc. In addition, you must create special lessons to expound on how to preserve and protect the environment.
In this article, we've shared important ways with which schools can encourage an eco-friendly environment.
You have a role to play in ensuring we make our environment safer for us and the next generations to come.
If you feel we missed some tips on making your school more eco-friendly, we would love to hear from you.
Good luck setting up your green school!