Are you considering going green at work?
We all need to implement steps to become more environmentally friendly in today's world!
It's pretty much essential.
With that in mind, here are 8 ways you can go green and be more environmentally friendly at work.
---
8 Things You Can Do to Go Green At Work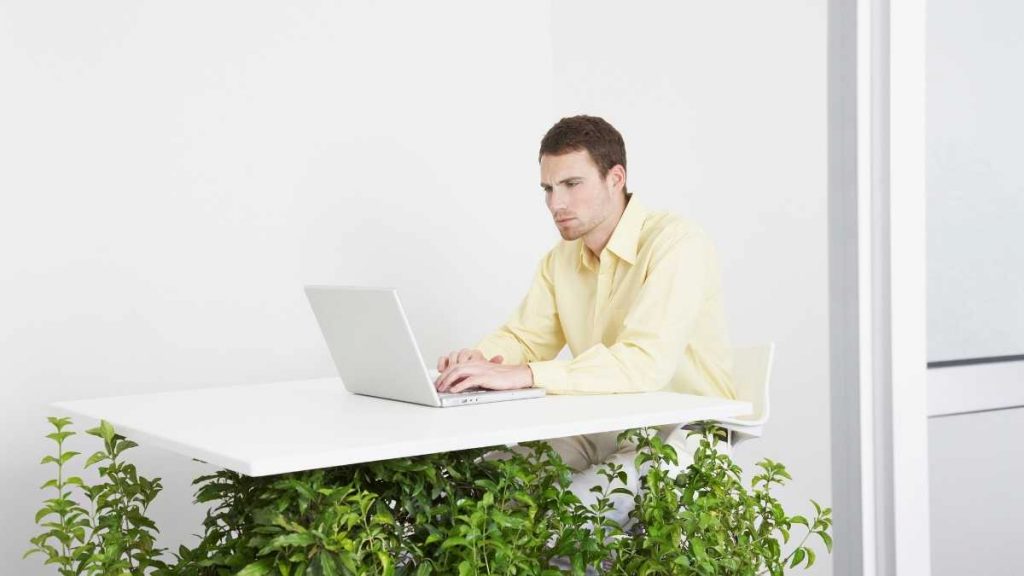 ---
Go Green – Start A Recycling Program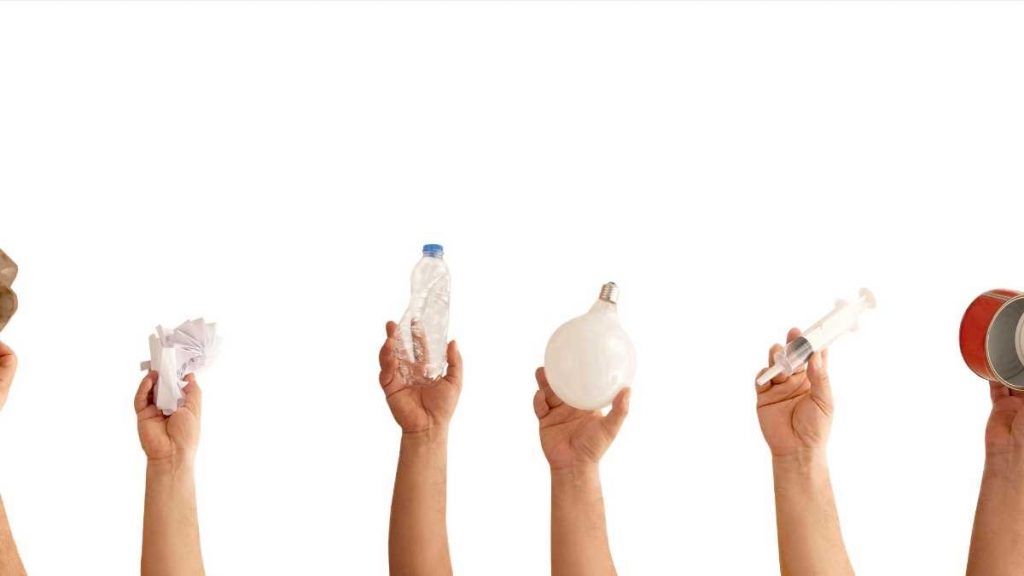 Establishing a recycling program is your first step towards being environment-friendly. Try to discuss it with your colleagues and bosses.
Urge them to start a recycling program. This must be a fully sustainable and mindful program.
It must cover the whole workplace, from the kitchen to any other working space.
Managers must give the whole staff a responsible education for not wasting items but recycling them and making them reusable.
A lot of things at offices and workspaces are capable of recycling.
These include computer accessories, broken seats, papers, etc.
You can also donate computer parts to local organizations and unnecessary stuff like broken chairs etc. Many people think recycling is an excellent way to produce an eco-friendly environment at the workplace, but they struggle to get going.
They don't know how to recycle their items. If you are good at recycling things, you can help them recycle their things and save their money to waste on useless stuff.
To know the worth of recycling, Earth Day is celebrated on April 22 every year.
This day reminds them of spring cleaning in a sustainable style.
This day is celebrated as an occasion. On this day, you should vow to remove unnecessary stuff, repair damaged products, and reuse them.
You can also donate unwanted things to different organizations and charities.
---
Conserve Energy
Technological advancements have found various easy and cheap ways to conserve energy. This is one of the best tips to produce an eco-friendly environment.
Changing your conventional energy supply to a 100% renewable energy source is beneficial.
It doesn't require a vast laboratory or a crowd of scientists to convert it; anybody can do that.
Green power sources like solar and wind energy are readily available in this technological era. These energy sources can power a house and even a huge farm.
You can choose a green energy plan for your office and set up an eco-friendly environment. These green energy plants are way cheaper than those coal and gas electricity plants.
The best advantage of using green energy sources is that you pay electricity bills at a lower rate and start saving your money.
It is a win for all of us. Save as much energy as you can. Unplug the appliances when not in use.
Handwashing clothes can conserve about 85% of electricity.
So try to set these rules at your office.
---
Borrow Instead of Buying
Stop wasting your money on the things you can easily borrow. Borrowing instead of buying items can efficiently balance your expenses.
You can borrow small items and satisfy your needs. You can borrow movies, books, and goods for a little time.
You do not need to waste your money on such items. Borrowing things means reusing the stuff. It doesn't mean you are rich or poor. Living green doesn't mean living more or less; you can also find second-hand things as good as the original.
For example, if you need a book, try joining different societies. You can borrow books from these societies and libraries.
This way you will not have to spend extra money on buying books.
After finishing a book, you can pass it on to the next person.
---
Cut Down the Use of Paper – Its More Eco Friendly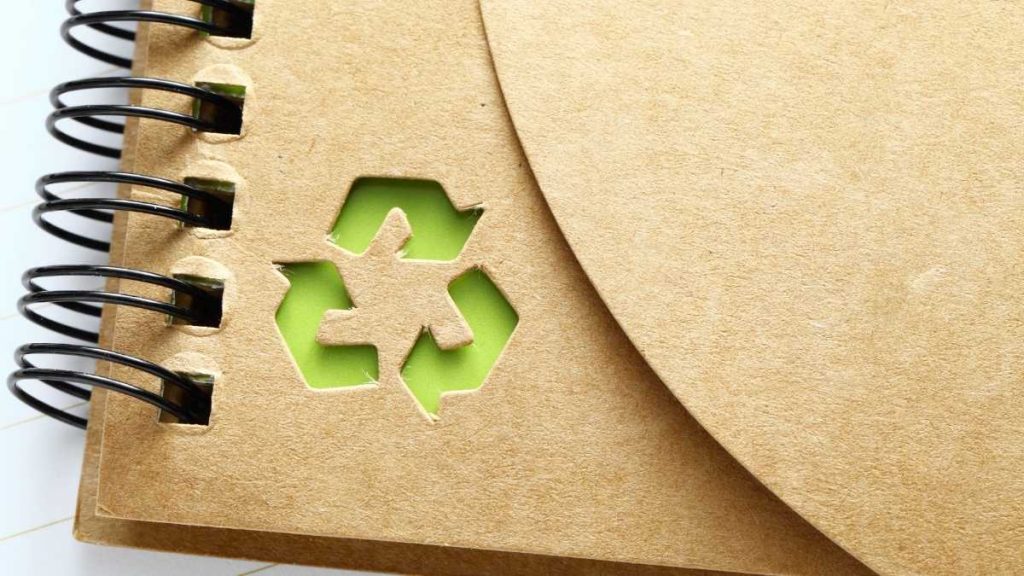 Today, the world is more reliant on computers and digital media.
You can live without paper, but there's no way to spend a day without using a computer or any other smart device.
Instead of paper, start using computers to store your data.
In today's world, the use of paper is reducing daily.
For those who don't know, paper comes from trees. This means less paper requires less cutting of trees. Thus, trees will remain in the forests and produce more oxygen.
However, there are still some workplaces like schools and offices where people use paper for documents. If your office uses paper, force them to shift to computers or recyclable papers. Besides, the use of paper is pretty outdated now.
There are chances of data loss and data theft with conventional papers. On the other side, computers provide a more sustainable system to save and prevent data.
No doubt, using computers would increase electricity consumption. However, it has more advantages in the bigger picture.
If you have to use it, then consider using recycled paper only. This includes paper towels too.
---
Eat Less Meat
If you want to reduce the carbon levels in your environment, try eating less meat and dairy products in your work canteen.
Believe it or not, meat consumption has a considerable impact on the environment, and reducing consumption is one of the best ways to go green and reduce your carbon footprint.
As some animals eat plants (herbivores) while others hunt other animals (omnivores and carnivores), this life cycle goes on, and energy keeps changing from plant to animal.
According to the research centers, if you eat chicken instead of beef, you can reduce carbon dioxide by 885 pounds.
Thus, cutting back on your meat is an essential step toward reducing the emission of harmful greenhouse gases.
Also, consider vegetable meals or seafood.
---
Use LED Light Bulbs
Use LED bulbs instead of halogen bulbs as they last longer and are more energy-efficient.
They use much less electricity than regular halogen or fluorescent bulbs, which are more environmentally friendly.
They are also much brighter than other bulbs. You will also use fewer lamps in your offices when using LED bulbs. Replace all your conventional light bulbs with LED bulbs. LED bulbs are not only brighter, but they are also more efficient. They are perfect in every sense.
By using LED bulbs, you will be consuming less power.
A standard LED bulb lasts 25000 hours, whereas a simple halogen bulb lasts just 8000 hours.
Of course, you should opt for natural light where possible!
---
Bring Desk Plants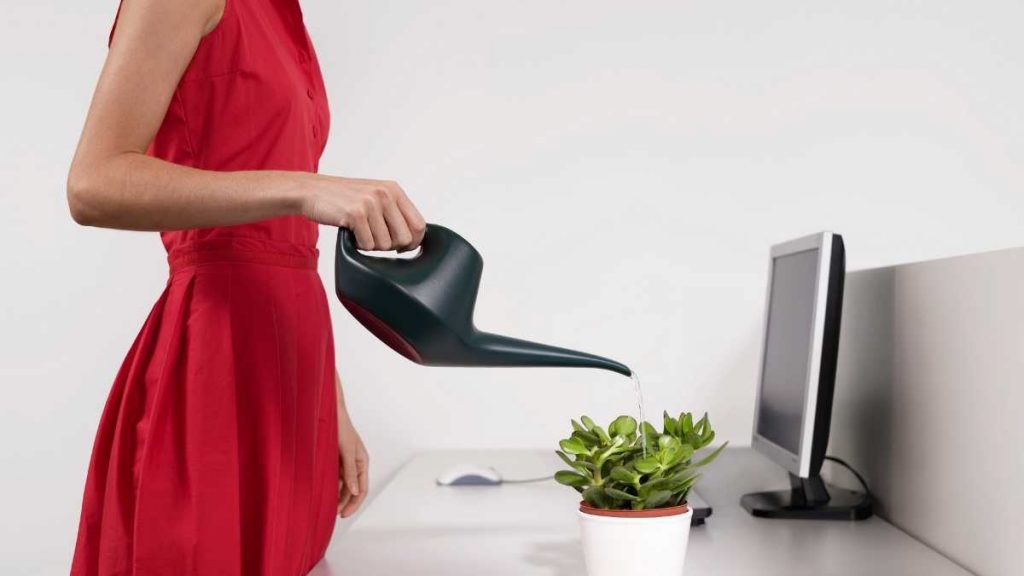 If you want to improve the air quality inside your office, start bringing some natural desk plants with you if your job allows you to do this.
Desk plants can create a healthier and fresher atmosphere inside your office. As plants produce oxygen, the air in your office would be cleaner and fresher.
Your office furniture will be cleaner, and thus, you will create a happy place for the workers.
Planting more things is the perfect way to go green! You can do this easily at home to establish them before taking them into your workplace.
---
Use A Programmable Thermostat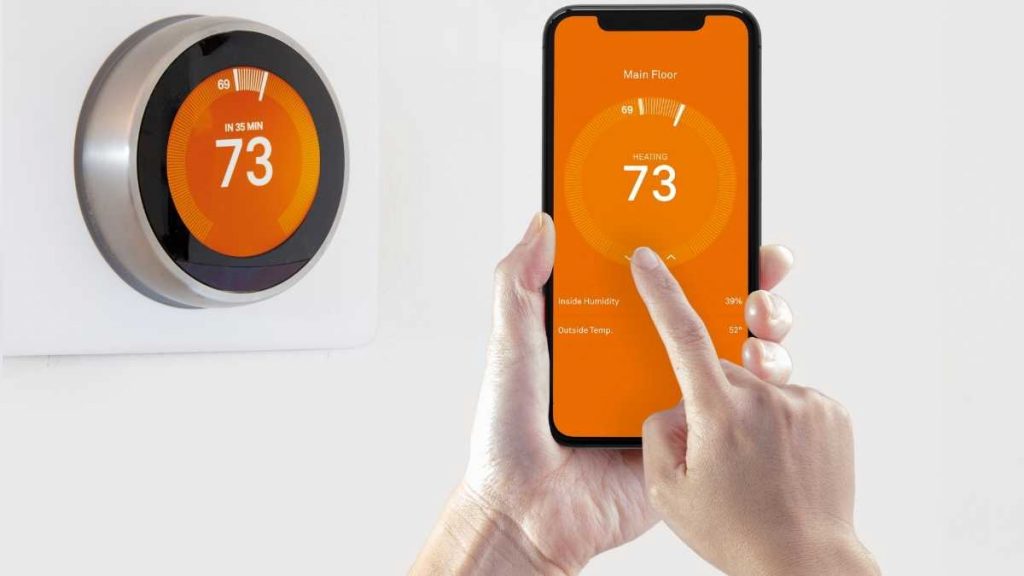 For an eco-friendly environment, stop using a conventional thermostat and start using a programmable thermostat.
A conventional thermostat works on the same temperature settings.
Even after a slight use, it consumes a considerable amount of energy. That's why we advise you to start using programmable thermostats.
You can adjust temperatures on these latest thermostats. Furthermore, they can vary the temperature according to the requirements.
A programmable thermostat will monitor all the cooling and heating systems.
This way, you can save a significant amount of energy. It reduces the costs of electricity and makes your workplace eco-friendlier at the same time.
---
Conclusion
If you want to go green at work, you can use one or all of the tips on this page! Reduce your impact on the environment.
Riffle through your office supplies and start making a change today.
You should be considering everything you do in life, not just at work. You can make changes at home when you go out, go shopping, and even when you go to school, you can be more environmentally friendly.
Going green isn't difficult!
Good luck.